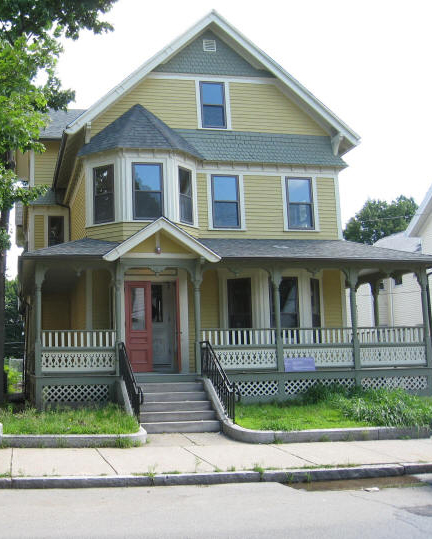 Tri-Cap Community Action Program
Pictured here, 115 Washington Street is a late Victorian two and one half story home formerly used as a boarding house. Tri-Cap of Malden purchased the residence and fully renovated it in 2008. It is now a 14 bedroom SRO with common areas and a house manager's office on the first floor. The residence is just North of Malden Center. Context provided regulatory review and assistance, design, construction documents & specifications, project management and construction observation services.
In addition to the facility pictured here, our firm worked with Tri-City Community Action Program (Tri-CAP) and Bread of Life to create a joint project combining 14 units of housing, a food pantry, dining and kitchen components near Malden Center. Our design solved an unusual site configuration and steep slope. The design involved the partial demolition and reuse of existing buildings, and almost 13,000 sq. ft. of new construction. By siting the building towards the rear of the site and actively encouraging transit oriented design the project is the first in the City of Malden to take advantage of the transformation of the Northern Strand Railway line into the "Bike to the Sea" path. Our firm was integral participants in achieving a unanimous approval from the Malden Planning Board.
Location: Malden, MA
Photos by Context Architecture