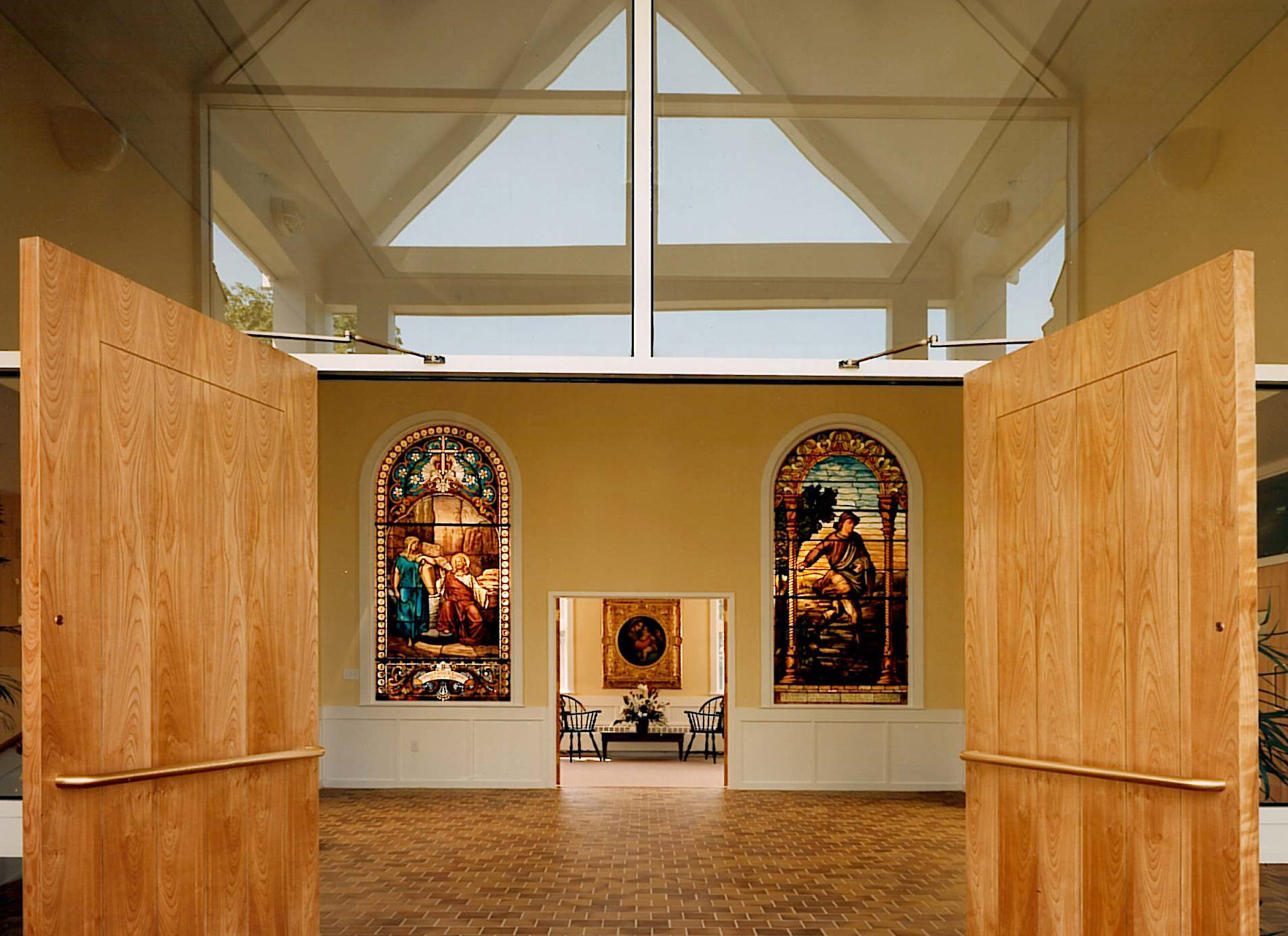 Christ Congregational Church
This building needs no sign to identify its use. It grows out of the distinguished tradition of New England Congregational churches. It is honest and straightforward, not grand or pretentious. It is filled with light. It is, like the congregation services, "worship-centered". Worship is a collective activity, so the design focused on the 400-seat sanctuary where there is a strong sense of unity and where the participants in worship can see and experience one another.
A square room, symmetrical on all sides, had the best sense of "oneness"; turning the room 45 degrees gave it a distinctive quality and allowed for an open integration of the supporting spaces - the chapel, the chancel, the organ/choir space, and the narthex. The building also includes a library, fellowship hall, kitchen, classrooms, and offices.
Location: Brockton, MA
Photos by Steve Rosenthal