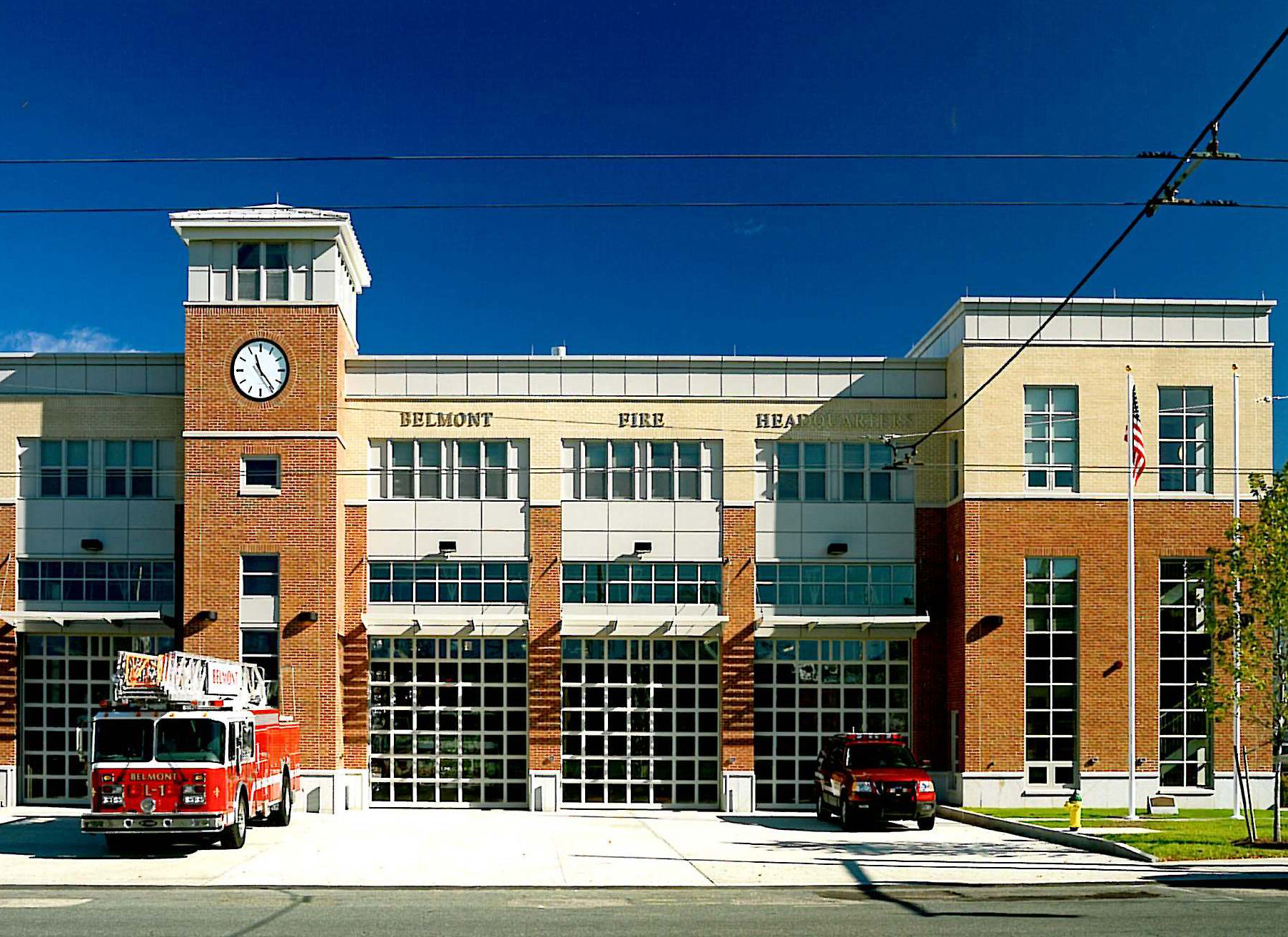 Belmont Fire Headquarters & Substation
This project called for the replacement of three old, obsolete, dysfunctional fire stations. Seventeen different sites were analyzed in order to find suitable locations for two new stations.
The substation was designed to act as a gateway to the Belmont's small downtown. The building houses a bus shelter and the materials, height and curved shape reflect its prominent location and its immediate context. The headquarters building was created to set the design standard for the major commercial street that it is located on. The exterior facade was design to contain a mixture of red and buff brick with cast stone trim, materials and colors that the Town would like to see used in future buildings along the street. The old hose drying tower on the front of the building would double as a clock tower, completing the building's desired civic presence.
Location: Belmont, MA
Photos by Richard Mandelkorn